Becoming a Patient-Centered Medical Home Practice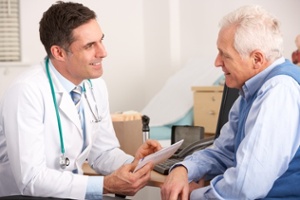 There are many reasons for your practice to focus on Patient-Centered Medical Home (PCMH) services.
It benefits patients. It benefits the community. It benefits your bottom line. As a PCMH-certified practice, you'll have the opportunity to drastically improve the quality of life for Medicare patients by coordinating a cooperative team of healthcare professionals to provide integrated patient care. PCMH reduces unnecessary use of healthcare services. It also provides your practice with enhanced reimbursements and more patients, as insurance companies steer patients toward providers that participate in PCMH.
To recognize these benefits, your practice needs to achieve PCMH recognition, accreditation, or both. It's a process that requires constant innovation, setting and measuring new targets for improvement, fully utilizing Electronic Health Records, regular and proactive communication with patients, and expanding patients' access to care that includes coordinating patients' entire care plans.
You will have to meet standards established by the National Committee for Quality Assurance, and it can be a rigorous process–but it's worth it. A review of PCMH initiatives conducted in 2012 by the Patient-Centered Primary Care Collaborative showed that PCMHs reduced emergency department visits, admissions to hospitals, impatient days and readmission rates by anywhere from 10 to 50 percent. Patient satisfaction, which is increasingly becoming a key metric, also improved significantly.
To meet PCMH requirements through the National Committee for Quality Assurance (NCQA), your practice will have to meet standards in six essential areas:
Patient access during office hours;
Use of data to manage patients;
Care management;
Self-care support;
Referral tracking and follow-up; and
Continuous quality improvement.
If you are ready to transform your practice, here are the steps to take:
Step One: Order the PCMH Content Expert Certification Handbook, which includes everything you need to know about the program, its policies, procedures and requirements.
Step Two: Attend National Committee for Quality Assurance seminars, which help build a solid foundation of knowledge about PCMH.
Step Three: Complete the online application, which will allow you to apply for PCMH Content Expert Certification through the NCQA.
Step Four: Prepare for the exam (which can be taken by representatives from your practice, including physicians and administrators); exams are offered on a quarterly basis. The exam consists of 150 multiple-choice questions, is computer-based and takes three hours to complete.
Step Five: Obtain your PCMH Certified Content Expert Credential and Certificate, which will be available to you after you have successfully completed the exam.
Step Six: Maintain and renew your certification, which is required every two years to ensure that your practice remains eligible to offer PCMH services.
Once your practice has received NCQA recognition as a PCMH-certified group, you will have access to ongoing educational and training resources.
Other organizations that provide PCMH recognition or accreditation include the AAAHC, the URAC PCHCH and the Joint Commission Primary Care Home Initiative. Learn more about these organizations.

See what satisfied clients have to say about Diagnostic Partners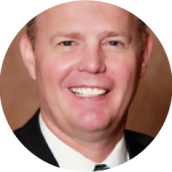 "For over 12 years, Diagnostic Partners has been our partner of choice for cardiovascular imaging throughout the country in our QTC clinics. Diagnostic Partners' techs are consistently excellent. They are professional and personable, and we have received many compliments from the veterans about their service. As we all strive to provide high-quality, convenient services in a timely and cost-effective manner, Diagnostic Partners helps us ensure we meet these standards by decreasing travel requirements for veterans and improving our report turn-around times."
Larry Schaefer
Vice President of Provider Relations
QTC Medical, A Lockheed Martin Company