Are Ancillary Services Worth Considering for Your Practice?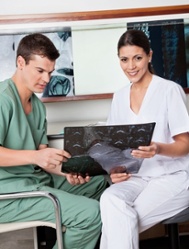 As insurance reimbursements decline, practices are looking for ways to increase revenue. Some improve collections. Others work to increase patient volume. The most ambitious offer ancillary services.
Ancillary services make healthcare more accessible and convenient for consumers, offer physicians opportunities for professional growth and can prove profitable for your practice.
Unfortunately, many practices aren't taking advantage of ancillary services. According to the 2014 Physician Compensation Report, only 23 percent of family physicians, 20 percent of internists and 19 percent of ob/gyns took steps to boost revenue by offering services that supplement their primary care offerings.
These numbers indicate there is a lot of room for growth among practices. If you are interested in increasing practice revenue, consider these four ancillary services.
Allergy Therapy
Many primary care providers see patients with allergies and immediately prescribe antihistamines that mask the symptoms. However, providing patients with allergy testing and immunotherapy to target the underlying cause of the condition can have a more positive impact on both patients and your practice. To minimize overhead costs and workflow interruptions, many practices are working with allergy vendors, who help train physicians and staff, test patients for allergies, and prepare immunotherapy doses in exchange for a share of the payments.
Physical Therapy
As the population ages, more and more people will seek help to deal with physical injuries. Start-up costs are relatively low and reimbursements are about $2,000 to $3,000 per patient, according to Medscape (part of WebMD Health Professional Network). and offers specialists, primary care physicians and other health professionals reliable information about integrated medical tools. 
Laboratory Testing
Even if you are performing on-site lab testing for simple tests, there may be room for growth. There are 16 tests that may be performed on-site with very little oversight, according to the Clinical Laboratory Improvements Amendments. Investing in the equipment to offer a more extensive array of laboratory testing typically pays for itself in a single quarter.
Diagnostic Imaging
One of the simplest and easiest ways to boost revenue, contain out of pocket costs for your patients, and increase patient convenience is to partner with a provider of diagnostic imaging services such as Diagnostic Partners. As your vendor, Diagnostic Partners secures echo and vascular accreditation through the IAC for your practice, and then works with you to arrange a convenient schedule for patients to receive a full range of diagnostic tests. Our dual-registered sonographers bring portable, state of the art machines to your practice. Tests include resting and stress echocardiograms, carotid duplex services, carotid IMT services, peripheral arterial and abdominal aorta scans as well as Holter monitoring services.

See what satisfied clients have to say about Diagnostic Partners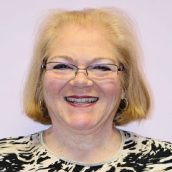 "Herndon Family Medicine has been a profitable business associate with Diagnostic Partners for over 11 years. I strongly encourage anyone interested in increasing their level of patient care and at the same time increasing their bottom line to invite Diagnostic Partners into their medical practice."
Mari Jo Banner, Regional Practice Administrator
Herndon Family Medicine