Important Changes Affecting Your Primary Care Practice
Five Simple Ways to Make the Patient Experience Better
Patients are becoming consumers in the healthcare world, in every sense of the word. Primary Care Practices need to focus on innovating new methods for attracting and retaining patients. Download this white paper for five simply ways to make your practice more patient-friendly.
Patient-Doctor Communication
The Patient's Role in Decision Making
Use of Telemedicine
Variables in Efficiency
Customer Service within Your Practice
Click here to download a document which lists the top 5 changes your practice may need to implement in 2016.
See what satisfied clients have to say about Diagnostic Partners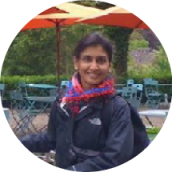 "Partnering with Diagnostic Partners has definitely taken our practice to the next level. Certified techs, excellent readers, ICAEL and ICAVL compliance: These guys have definitely checked all the boxes."
Husna R. Baksh, MD, PC
Healthy Steps: Office Of Internal Medicine