5 Things You Need to Know About Accreditation for United Healthcare
Government agencies, health insurance providers and patients agree that accreditation plays an important role in ensuring that medical imaging is as safe and effective as possible.
In fact, accreditation has become so synonymous with excellence that most health insurance providers require it before they will reimburse practices for diagnostic imaging services.
United Healthcare, which insures more than 35 million people across the country, is dedicated to ensuring that the imaging procedures for which it reimburses practices are safe, properly performed, accurate and necessary. That's why the company has a policy requiring practices to be accredited.
If United Healthcare changes its policy, it could have an adverse effect on your revenue. Many practices are choosing to work with organizations that specialize in imaging, such as Diagnostic Partners, that are already accredited. Partnering with a group that offers mobile diagnostic services can eliminate the need for a practice to achieve accreditation. However, if you already offer imaging to your patients, or are considering adding imaging services to your practice, you're going to want to know these five things about accreditation for United Healthcare:
1) Accreditation is required, but not a condition for reimbursement. There is a bit of dichotomy between United Healthcare's imaging accreditation policy and the company's practice. While accreditation is required for advanced imaging studies such as CT scans, MRIs, MRAs, PET scans and Nuclear Medicine studies, the company does not require accreditation as a condition of eligibility for reimbursement.
2) The current reimbursement practice could change at any time. Because United Healthcare reserves the right to "modify" its reimbursement policy at any time, it's prudent for practices to achieve accreditation if they offer CT, CTA, MRI, MRA, PET, nuclear medicine/cardiology or echocardiography services.
3) Some practices are exempt from notification and prior authorization. United Healthcare does not require emergency departments, observation units, or urgent care centers to notify the insurance company of the planned services or receive prior authorization. In addition, neither is necessary for these services when they are provided during in-patient stays.
4) It's about improving quality, safety and efficacy. The national dialog around medical care is increasingly focused on improving quality, safety and efficacy. United Healthcare's policy requiring accreditation is part of the company's ongoing efforts to proactively address these issues and help physicians meet related metrics. Accreditation demonstrates that a practice is committed to high standards, safety and quality.
5) Two organizations are approved for facilitating accreditation. United Healthcare recognizes the American College of Radiology and the Intersocietal Accreditation Commission as organizations that can facilitate your practice earning its accreditation. Specific information about each organization's accreditation guidelines, standards and requirements are available on their websites

See what satisfied clients have to say about Diagnostic Partners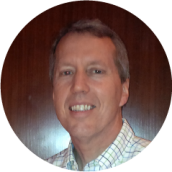 "If you compare Diagnostic Partners to other local scanning services, I would be very surprised if you find one that does better. This is one of those win-win opportunities to better serve your patients while helping your practice."
Jay Hester, MGMA Member, Administrator
Huntsville Pediatric & Adult Medicine Associates