Cost Containment in the Accountable Care Organization Model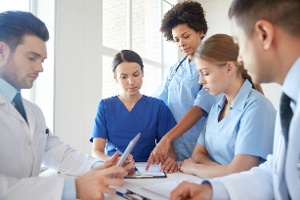 When President Obama sat at his desk in the Oval Office and signed the Patient Protection and Affordable Care Act (ACA) into law, he was surrounded by lawmakers, policy experts and many others who championed the legislation as a way to make the nation's healthcare system more accessible and affordable. While not perfect, the ACA did promote some potentially successful ideas. One of them was the idea that the Accountable Care Organization would help achieve these goals.
Since then, health care providers, including physicians, primary care practices and hospitals, have voluntarily joined together to form 405 Accountable Care Organizations, according to the Centers for Medicare & Medicaid Services.
Each of these Accountable Care Organizations (ACOs) strives to provide higher-quality care, improve care coordination for patients, and make cost-efficient health care decisions in order to save money by reducing unnecessary procedures and hospital admissions. When they do, Medicare and insurance companies reward them by giving them a share in the savings.
It's a model that seems to work for the practices that have joined an ACO. It might work for your practice, too—but it doesn't come without financial risks. Here are some ways to contain the costs of becoming part of an Accountable Care Organization.
Startup Costs
According to a 2014 survey conducted by the National Association of ACOs, the average startup cost of an Accountable Care Organization was $2 million (although others say the costs can be as high as $5 million).
These costs are typically shared among each member of the ACO. One way to contain startup costs is to become part of an already existing Accountable Care Organization. Larger organizations typically have some of the infrastructure in place—experienced contract managers, sophisticated quality management and advanced electronic health records systems—that can help to significantly reduce the out-of-pocket expenses.
Focus on Patient Engagement
There is strong evidence to suggest that focusing on patient engagement can significantly reduce service rates and increase overall patient health—and providers make more money from Medicare and insurance companies if they keep their patients healthy.
A 2014 report published by the Brookings Institute declared patient engagement a key to improving overall health and reducing costs. It found that patients (and their families) who are actively involved and engaged in their health care decisions are more likely to adopt healthy behaviors and better manage chronic conditions. Hence, making patient engagement a key component of your ACO operating strategy is an outstanding cost-containment tool.
Consider Outsourcing
Outsourcing services is common in health care, and it can be a highly effective way to contain costs related to becoming part of an Accountable Care Organization.
Outsourcing could include reaching an agreement with another member of the ACO or even bringing certain services, such as imaging, into the primary care practice to control costs and increase convenience for your patients. There are also companies that manage all of the administration of ACOs. The more services you have at your disposal, the more control you have over associated costs and ensuring that the services are being properly leveraged. 

See what satisfied clients have to say about Diagnostic Partners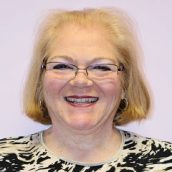 "Herndon Family Medicine has been a profitable business associate with Diagnostic Partners for over 11 years. I strongly encourage anyone interested in increasing their level of patient care and at the same time increasing their bottom line to invite Diagnostic Partners into their medical practice."
Mari Jo Banner, Regional Practice Administrator
Herndon Family Medicine