Nine Ways to improve costumer service in your practice
It's 2016, and the results are in: your patient is a consumer. There is no denying it, patients are showing telltale signs: shopping around, researching online and shamelessly asking for specific treatments and medications. This reality is driving the current trends in medical office management. And to patients, customer service is sometimes as much of a priority as the medical treatment itself.
When your patients feel cared for, understood, acknowledged and validated, they will continue to put trust in you; they will come back because they are comfortable with what you are telling them about their health and well-being. This is the ultimate goal of customer service: to encourage repeat business and referrals. It is no different in a medical office than in a bank or department store.
Listen to Your Patients
Your patients want consideration. They want to feel their physician values their health as much as they do. This care should extend beyond the doctor's discussion to include front office and ancillary services as well.
How do your patients want to be contacted? Are you using scheduling technologies to their best advantage? These are just some of the ways in which you have an opportunity to connect with the patient on their terms. Ask yourself these questions.
 When my patients arrive, are they welcomed?
Are patients addressed by name?
Is there a comfortable place for my patients to wait?
Are the wait times reasonable?
All these seemingly insignificant details can make or break the customer experience, and it is well within reach to provide top tier customer service without disrupting your current workflow.
Checking In, Checking Out
Since a patient's first and last point of contact is often the front desk, this is a good place to start. With so many variables that attribute to good or bad customer service, it is always important to focus on the customer experience from a holistic point of view. Keep in mind that each patient has their own issues and reasons why they are in the office; better customer service could relieve undue stress and help them feel better from the moment they walk in.
Some of the hallmarks of a good check-in experience include:
 Someone at the desk who greets and helps the patient check-in;
Instant acknowledgement, addressing the patient by name;
Offering a comfortable wait area;
Refreshments available such as water or coffee; and
Appointments run relatively on time.
While a positive check-out experience might consist of:
 Help with specialist referrals including contacting the other physician to set up an appointment;
Offer to provide patient follow up information through multiple communication channels (i.e., patient portal, encrypted email, text messages);
Provide direct insurance billing when possible; and
Offer appointment reminder cards, or provide the option to send text or email reminders.
Negative experiences may be built on:
 Nobody at the front desk on entering or exiting;
Staff too busy to acknowledge patient's arrival;
Waiting area is too hot, too cold or stuffy, or cannot accommodate the number of waiting patients;
Being insensitive to patient's needs at any point during their visit;
No knowledge about insurance billing procedures;
No appointment reminders; and/or
Having to wait at check-out for a prescription or test requisition following the appointment.
The Rewards
Good customer service provides its own reward. When patients feel that they are being well cared for, they are more likely to follow and adhere to a course of treatment, and far more likely to effect a successful outcome.

See what satisfied clients have to say about Diagnostic Partners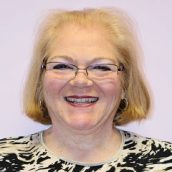 "Herndon Family Medicine has been a profitable business associate with Diagnostic Partners for over 11 years. I strongly encourage anyone interested in increasing their level of patient care and at the same time increasing their bottom line to invite Diagnostic Partners into their medical practice."
Mari Jo Banner, Regional Practice Administrator
Herndon Family Medicine