Four Obstacles to Good Patient-Doctor Communication
Medical Practices in 2016 are being graded on everything from wait times to treatment expectations to 'bedside manner'. For the PCP professional, adopting new communication strategies may be a crucial step in alleviating issues before they begin. The importance of good patient-doctor communication should never be discounted as a mitigating factor. It is an integral part of establishing a caring relationship with the patient. The ability to hear what the patient is saying is key in facilitating an accurate diagnosis, and providing appropriate counsel and therapeutic instruction. The goal and reward is always the same: to achieve the best possible outcome for the good of the patient.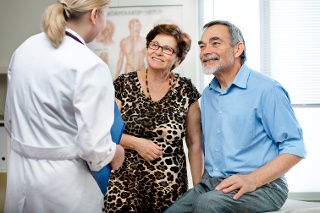 Benefits of Good Patient-doctor Communication
The goal of patient-doctor communication is to create an interpersonal relationship, exchange information and include patients in the decision making process. The benefits of improving communication mean better patient understanding of medical information and, in some cases, may help to regulate the patient's emotional responses.
From the PCP perspective, it allows for more accurate identification of a patient's needs and expectations. Patients who feel that they have good communication with their doctor report greater satisfaction with their care, and are more likely to follow advice and stick to a prescribed course of treatment.
Obstacles
As with illness itself, we need to address the root causes of communication breakdown in order to identify good solutions. The barriers to good patient-doctor communication include:
Basic lack of communication skills and/or empathy
Sometimes, PCPs lose focus on patient care, substituting techniques and procedures for direct, open communication.
Avoiding interaction when it involves emotional or social impact. If the PCP feels they cannot help their patient with the issue, there is no point in discussing it.
Discouraging patient involvement
Not being sensitive to patients' requests for more information and/or discouraging them from voicing expectations or concerns. Patients may feel disempowered, potentially leading to therapeutic failure.
Not disclosing information
If a patient does not completely understand their health issue or treatment choices it can have a significant influence on clinical outcomes.
Room for Improvement
When looking to improve patient-doctor communication, understanding your patient's emotional complexity is a good place to start. Often, it isn't enough to hold the key to their improved health. If empowering the patient in decision-making is critical to healing, then useful communication is the vehicle that will drive a positive result.
Effective patient-doctor communication can provide motivation, support, reassurance and incentive to follow a prescribed course of care. When this relationship breaks down, these elements are at risk. Terry Canale has said:
"The patient will never care how much you know, until they know how much you care."  (American Academy of Orthopedic Surgeons Vice Presidential Address).

See what satisfied clients have to say about Diagnostic Partners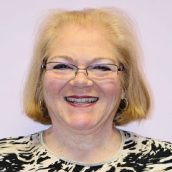 "Herndon Family Medicine has been a profitable business associate with Diagnostic Partners for over 11 years. I strongly encourage anyone interested in increasing their level of patient care and at the same time increasing their bottom line to invite Diagnostic Partners into their medical practice."
Mari Jo Banner, Regional Practice Administrator
Herndon Family Medicine